As an Amazon Associate I earn from qualifying purchases.
Close your eyes and tell us about the first thing appears in your mind when you think of tennis. Yep, that's right! It's your racket. Your precious racket! That's the reason for the article on how to choose a tennis racket.
This is the instrument that on one hand can boost and on the other dwindle your confidence if it is not chosen rationally. Worried, confused, afraid? Don't be! Because we are only here to recommend you on such significant but carelessly attending issue. Let's take a ride and find out about the significant features you need to be extra careful about while purchasing your racket/s. After this ride, you'll be able to select the perfect racket for yourself and that even on your own.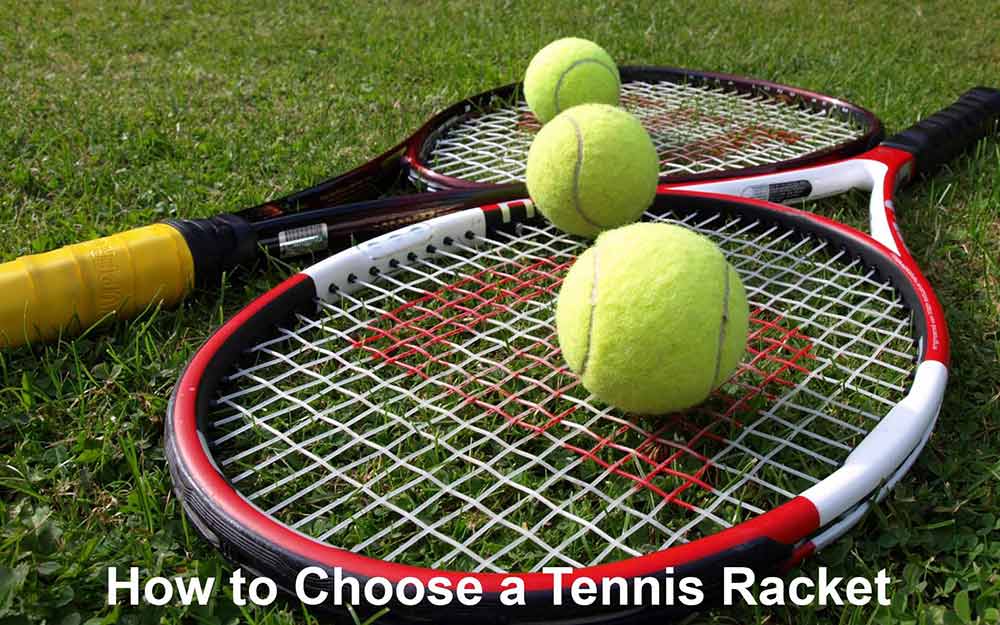 Types of Tennis Racket:
To begin with and make it easier for you to select we have divided the tennis rackets into four primary categories.
 
Power Rackets/Game Improvement Rackets:
Ranges from oversized to super-oversize (107-135 inches)head, lightweight (8-9.5 ounces), longer (27-29 inches), stiffer, is evenly balanced with a heavy head which ensures adequate weight in the hitting zone. Designed for players with a slow and short swing but need more power from the racket.
 Tweener Rackets:
A combination of features like lightness, power, and control from both power and player's racket put together a spin-friendly racket. Weighing 9.5-11 ounces the midplus sized head varies from 98-104 square inches. Low-medium to medium-high power level makes it much appealing for intermediate to advance level players.
Modern Player's Racket:
Being lighter and faster than traditional player's rackets this racket maximizes the player's performance while attacking a heavy topspin. Comes with midplus head size (98-100 square inches), excellent power level and lightweight strung (11-12 ounces).
 Traditional Player's Racket:
Features likebit heavyweight (11.5-12+ounces), smaller but balanced head (85-98 square inches), standard length and flexible beam bring about a low power racket that offers much control. Designed for players who prefer to play on their own strength.
6 Easy-to-apply Guidelines on How to Choose a Tennis Racket:
So, there are six salient features that you should emphasize on while purchasing a racket. They are:
1. Head Size: 
The Head size of a tennis racket indicates the size of the actual hitting area or sweet spot within the frame. Considering all other features remaining the same, power generated from a racket directly depends on the head size. Larger head generates more power and offers a sizeable sweet spot which makes it suitable for the beginners. Intermediate to professional players chooses racket with smaller head size because of its precision, power, skill etc.
Based on head size there are 4 categories of rackets. They are:
Midsize: 80-94 square inches
MidPlus:95-105 square inches
Oversize: 110-115 square inches
Super Oversize:116-135 square inches
2. Weight (Heavy VS. Light):
The weight of a racket can always have an impact on your performance. The weight of a standard racket varies from 8-12+ ounces. Varying weight of racket can affect both power and control. For different level players, weight of a racket might have a diversified impact on their performance.
Heavy Racket: Heavy rackets are more powerful, stable and capable to absorb the shock. The extra weight helps a player to win the battle between racket and ball. When the ball hits the stringbed, the player can experience a firm and steady shot. Intermediate and advanced level players with long and fast swings can generate better pace and depth with heavy rackets. For newbies, heavy racket might become a tough instrument to handle since muscles needed for this game are still developing.
Medium Weight Racket: Comes with a weight that is evenly distributed throughout the racket. Weight is distributed at head and handle almost equally or close to it. Due to the evenly balanced weight distribution, this racket can ensure a great deal of stability and maneuverability without making it too heavy or light.
2. Light Racket: Light rackets are easy to control, maneuver, and adjust. A beginner can easily position the racket, swing it fast and generate spin since the bat is lighter. Players can lash on the ball with spin to produce better angles, lobs and passing shots to quickly dip inside the lines. At the same time, playing with too light rackets may induce poor technique like flicking the wrist or inability to swing hard with a bit heavier racket.
3. Grip Size:
Grip is the only part of racket a player touch, so it's quite important to know the right grip size. Smaller grip can force a player squeezing the handle too much thus tire the muscle and induce injury. Larger grip makes it tougher to use the wrist and make changes to the grip. A good grip allows the full extent of the wrist and forearm comfortably. Different size grips are:
a. Small Hand
4 inches (US size) / 0 (Euro size)
4.13 inches (US size) / 1 (Euro size)
4.25 inches (US size) / 2 (Euro size)
 b. Medium Hand
4.38 inches (US size) / 3 (Euro size)
4.50 inches (US size) / 4 (Euro size)
 c. Large Hand
4.63 inches (US size) / 5 (Euro size)
4.75 inches (US size) / 6 (Euro size)
How to Easily Measure Grip Size:
Take a piece of paper and wrap the paper around the tennis racket nicely. Mark the meeting point by any color. Now, straighten the paper and measure it with a ruler.
That's your racket's grip size.
What is the Perfect Grip Size of a Racket:
After measuring the grip size of your racket correctly, it's essential to know whether the racket's grip size is right for you or not.
Take your racket and grasp it smoothly.
Measure the gap between your palm and your fingertips. (About 1-inch is the ideal gap for a beginner.)
However, the gap can be a little bit longer or shorter than a one-inch gap after getting enough experience.
4. Length: 
Different sized rackets are suits different age group players along with the varying impact on a player's performance. Longer racket assists a player to easily reach the groundstrokes, allows more power thus ensures additional leverage during serves. Additional length leads to a higher swing weight and less control. Again, shorter rackets are much easier to handle for junior players. Different sized rackets for players of different age group/level are:
02-08 Years: 19-23 inches
09-10 Years: 23-25 inches
Adult: 26-29 inches for adjusting to 78-foot court
5. Frame Stiffness:
Stiffness is related to how much the racket flexes during impact with a ball and how that affects the shot's power, control and player's comfort level. Stiffness is determined with a rating from 0-100, where 100 is stiffest and being most flexible. Based on this scale rackets are divided into three categories. They are:
Flexible Frame (63 and below): Flexible racket frame bends more thus offers more control and spin but reduces power. The ball stays longer (like nanoseconds) on strings that absorb shock & increase comfort. Thinner beam rackets are more flexible than others. Advance level players with long, fast swing and great power prefer flexible racket because of comfort & control.
Medium Stiffness (64 to 67): Frames with medium stiffness exhibit more flexibility, less power and control; generate less shock to the wrist, elbow and shoulder than a stiffer frame. Again less flexibility, more power and control; generate much vibration to the wrist, elbow and shoulder than a flexible frame. Players with long, fast swing and own power may prefer medium-stiff racket because of medium level power, spin, comfort & control. 
Stiff Frame (68 and above): Racket with stiff frame bends less thus allows more power, less control & sends more impact shock& lingering vibration to the wrist, elbow and shoulder. This impact varies with player type, ability and string. A beginner or intermediate player may choose stiffer racket for a better combination of control and power but there's always a debate of comfort issue. Combo of stiffer frame & control-oriented, spin-friendly string are preferred by today's advanced/elite level players because of excellent power and spin.
6. String Pattern:
String pattern is one of the often ignored but significant issues of a racket that can affect a player's performance. Based on alignment the string pattern can be divided into three categories. They are:
Open Stringing: Less dense string pattern with bigger space, offers more power, spin, better rebound and higher launch angle. More friction imparts less durability of strings. This pattern consists of 16 main and 18 cross strings.
Medium Stringing: This pattern consists of 16 mains and 19 cross strings. Impart more spin than dense stringing because of more space between strings. More string durability than open stringing.
Closed Stringing: A dense string pattern of 18 mains & 20 cross strings. Tight stringing ensures more control over shot placement resulting in less rebound energy. Rate of string breakage is less than open stringing.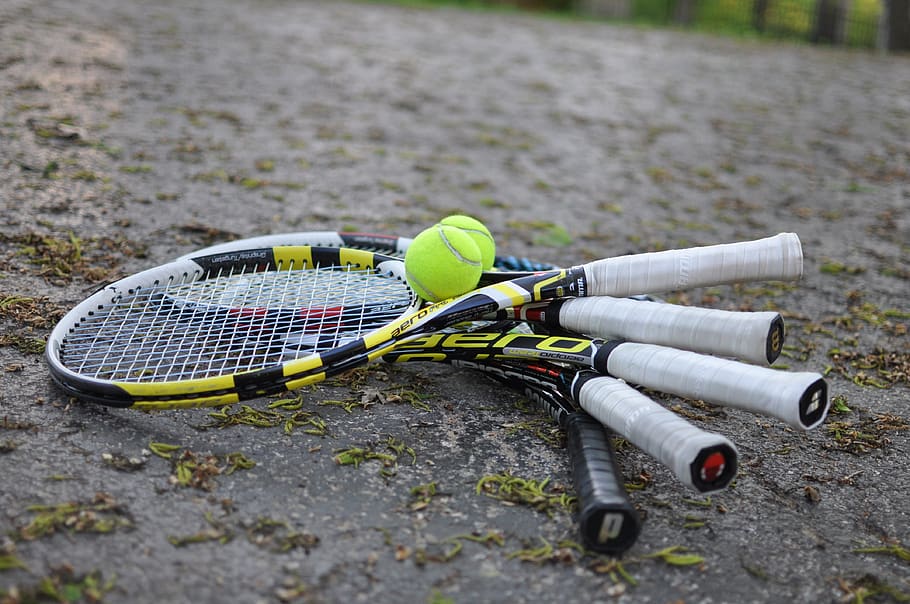 Final Verdict: 
In a nutshell, we've tried to inform you about a step-by-step guideline on how to choose a tennis racket in 2022. We hope you guys will be able to apply this guideline in your practical life while playing. Let us know by commenting if you have any more queries. We'll try to reply to you as early as we can.